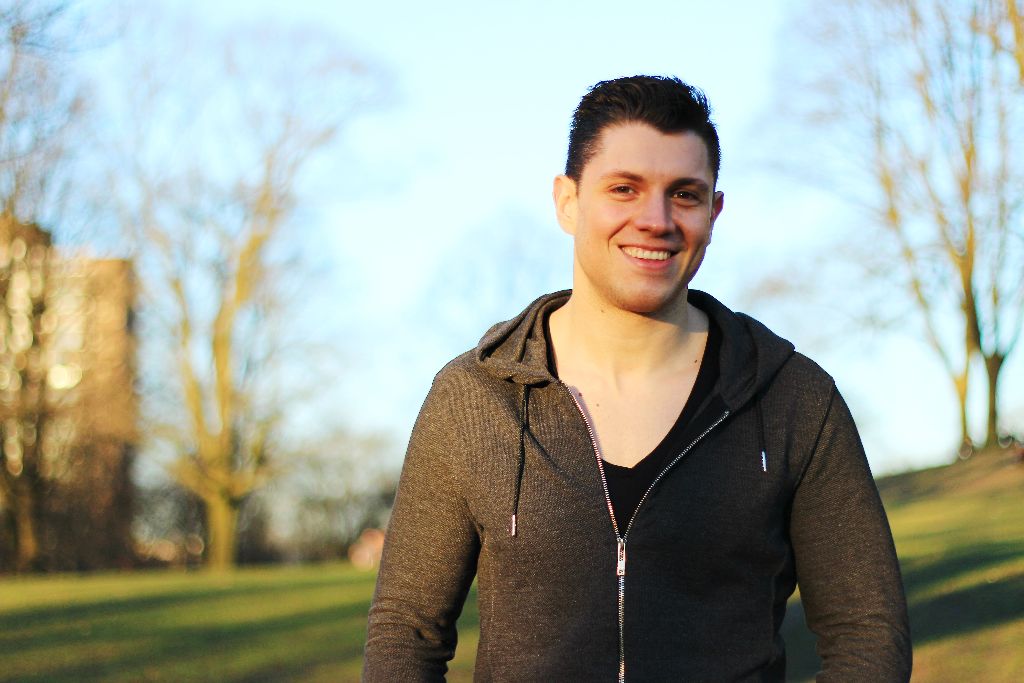 Claudio (29) from Valladolid/Spain living in Hamburg
Claudio – Professional Chef & Creator of Culinary Experiences
Claudio has a deep-rooted love for cooking. For him it's not only about creating tasteful dishes. We met the professional chef and discussed his passion to find out what cooking is all about and and what influences his culinary arts.
Claudio, what is your dream?
My dream is to transfer an emotion to my clients by creating an extraordinary culinary experience. By cooking, I want to put on the plate what I feel in my heart, so my clients can see and taste it. I want my clients to experience a whole new world and I want to play with their memories and emotions through the taste of the food and dishes I create. Different flavours bring back memories and emotions, just like music. Like: "When I taste this, I remember this evening, when…"
What is this passion about, what do you like about cooking?

I'm a professional chef and I like to see cooking not only as an experience of special flavours or tasteful dishes, but as an exchange of experiences, memories and emotions. When I was young I realized, this is is the answer to all of my questions, it's the change you awake in a person. It's kind of a special relationship that I share with my customers. I offer my time and my experience to create something special. If my customers are grateful and delighted, I'm happy.
When did you decide to becoma a chef?
All my family, my cousins and uncles are chefs and have restaurants. When I was young, I used to spend all my days in the kitchen of my relative's restaurants, watching them cooking and helping preparing the dishes. "Hey Claudio, can you please help in the kitchen? Look here, this is a salmon…" When I turned 16 years old, I started my professional career and improved my cooking skills step by step. I started in a traditional restaurant in a small city close to where my family lives and also traveled to the North of Spain, San Sebastián, Bilbao, A Coruña, Gijon, where I worked in restaurants and hotels. In Bilbao I worked at the Guggenheim Museum in an haute cuisine restaurant (one Michelin star) with executive chef Josean Alija, today one of the best chefs in the world. Later I also stayed in Mallorca and Ibiza where I was cooking for exclusive customers at their private houses on the island.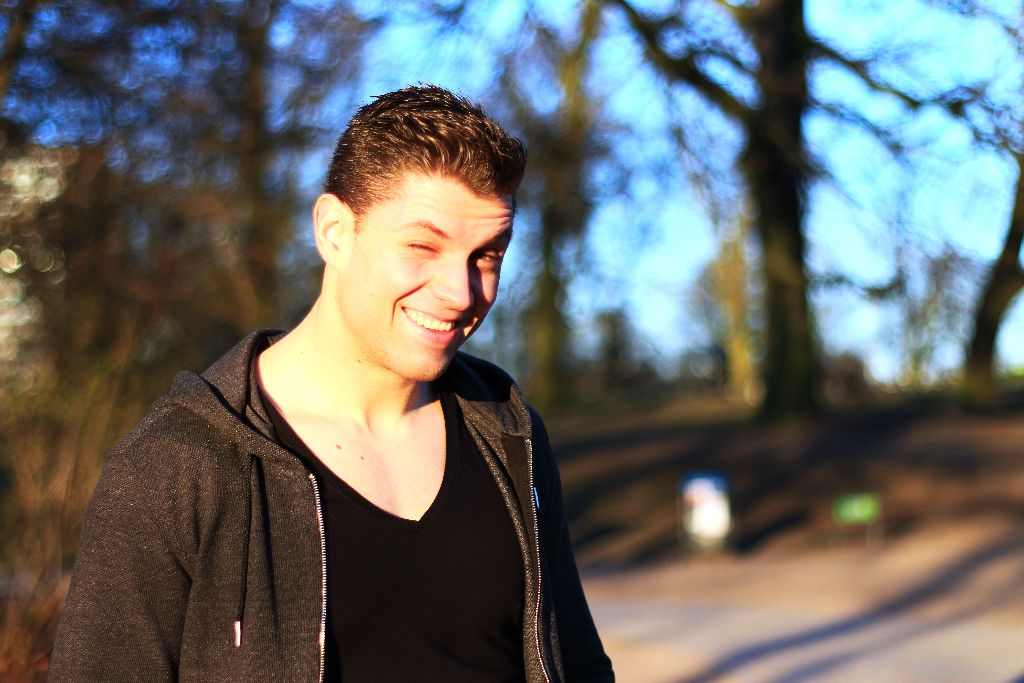 How do you remember your youth in Spain?
My best memories I have are with my grandparents. I love my grandparents, even though they're not here with me, I always keep them in my heart. My grandpa used to be a painter. He showed me how to paint and used to say: "When you paint something, you transmit to the people what you are and what you feel." When I started my professional career as a chef, I thought a lot about my grandfather and what he said. And I realized, that by cooking, I can do the same – in my style. And today, when I arrange a dish on a plate, I always make a brush stroke on the plate using some sauce, it's in memory of my grandpa.
Did traveling influence your cooking style?

Yes, it's about improving my cooking skills and to experience different styles of cooking, traditional cuisines, and flavours. Each journey is a culinary experience. You can learn about different approaches and styles of cooking and broaden your taste horizon. If you work with really good chefs in other countries, they can show you another way of thinking, working and cooking. And you can try and learn about different products. Like in the north of Spain the traditional grastronomkc culture uses much different products than in the South of Spain. Once, I applied for a job in China at Crowne Plaza Hotels with a project for traditional spanish recipes. The food manager wanted to give it a try, so I went to Tianjin Binhai. In the beginning I was supposed to stay only for two weeks. However, when I started teaching them traditional spanish cuisine and to help them improving the quality of the products and recipes, reorganizing the kitchen internally, I ended up staying in China for 3 months. 😉
Is there anything you would recommend to your younger self or to other people?
Follow your goals and your dreams and fight for them! However, to dream about it is not enough, you need to do something about it. There are many roads to reach your dream. Think about what makes you happy. You only have one life, so don't waste it. Don't be scared, because the whole world is waiting for you. Leave your fears behind and look at all the possibilities in this world. If you want to achieve something, you need to look at the different roads that lead you there. So, do not focus on what is holding you back, but focus on possibilities instead.
You're currently living in Hamburg. Why did you decide to stay here?
I went to Hamburg before and I really liked it. I had this feeling, that this city has something to offer. I can give something to the city and I can get something back. It was just a feeling – this is the reason why I returned to Hamburg.
Where do you feel at home?
The world is my home. I am a citizen of the world, because everywhere in the whole world you can find something beautiful and good for you, something special. You can move to a very very small village and you will find something very special, you never know.
If you like to know more about Claudio and his traditional Spanish cuisine with modern international influences you can follow him on Facebook and Instagram (@claudiomietkoch). Or book Claudio for private home cooking and turn your home into one of the worlds finest restaurants.