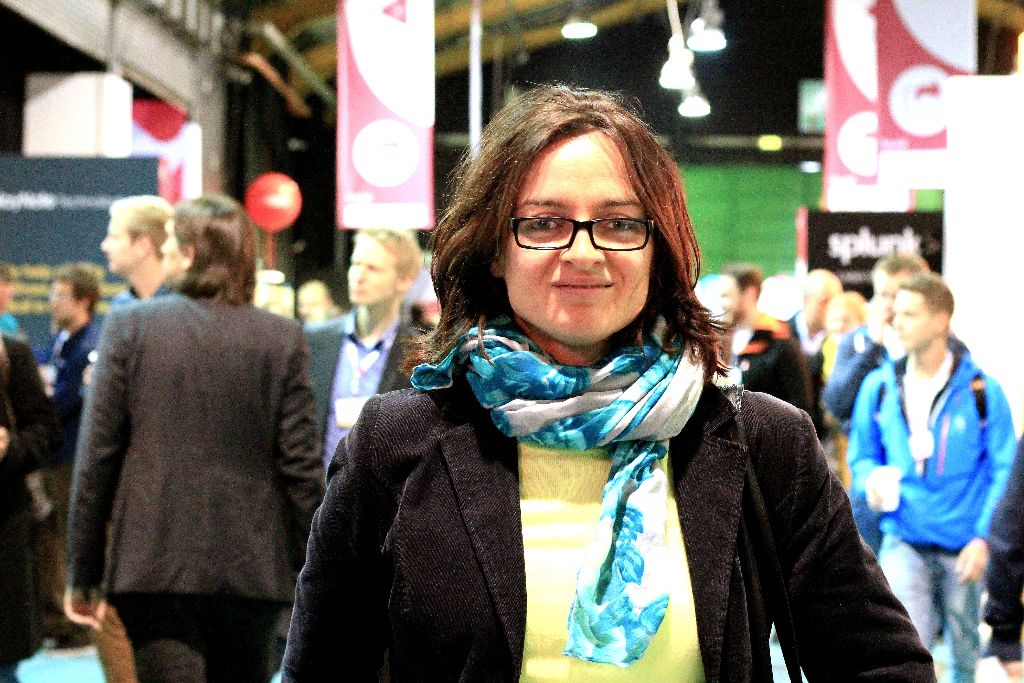 Maren from Berlin
Maren – Storyteller, Marathon Runner and Proud Aunt
Maren is thriving on change. She not only shares her dream with us, but her personal journey and some great advise for young women. We sat down to talk about personal growth, self-confidence and women entrepreneurship.

Maren, what is your dream?
Tricky question! I guess I truly want to encourage women and young girls to follow their dreams – to develop crazy ideas, to be creative and to be brave enough to pull through. I am in my late 30s, careerwise I am established, have many contacts I can rely on – but all this did not come easy. Lucky me, I had mentors and supporters early on – something I would love to give back. In the last two years I started expanding my network – in the right direction! Before that I have been career driven most of the time, valued my existence by the hours I worked and the clients I dealt with. I measured success by people's feedback. It took a while for me to truly understand what makes me happy in my job – and this also reflected on my personal life, which is more balanced than ever. Now I would love to give back, to support young women to recognize their value and their ideas early on.
A personal journey like yours requires self-reflection and the courage to foster growth. Are you an extrovert?
Before Web Summit I would have said, no! At Web Summit I pitched in front of VCs and more than 200 people – again more or less by accident. The CEO of  VoiceItt wanted to cancel Web Summit and I jumped in without realizing what a great opportunity this created for me. Web Summit sort of pushed me out of my comfort zone. I am a communicative person. I guess that's why I am in PR.  But for 10 years I have always been the Spin Doctor pulling the strings in the back, instead of entertaining on stage. That changed for me too in the last few months. I am now more relaxed and more comfortable in my skin. Stage appearances do not scare me any more.
Are you able to support young women in your day-to-day work? What's your job?
I am in communications – always have been. I studied Marketing and PR and I am now working for the pan-European innovation network EIT ICT Labs in Berlin. We coach startups and students – however not women in tech in particular. But diversity and female entrepreneurship is something I believe in – although PR is a rather female dominated field and I have always worked in mixed teams. In my current job I have the chance to actively support female founders by giving feedback on pitch decks, by giving advice on their public relations, by bringing people together. I am an active member of Geek Girls Carrots, Geekettes, Digital Media Women. I also became – more or less by accident – media advisor at the Israeli startup VoiceItt offering a voice- and voice pattern recognition software for people with disabilities.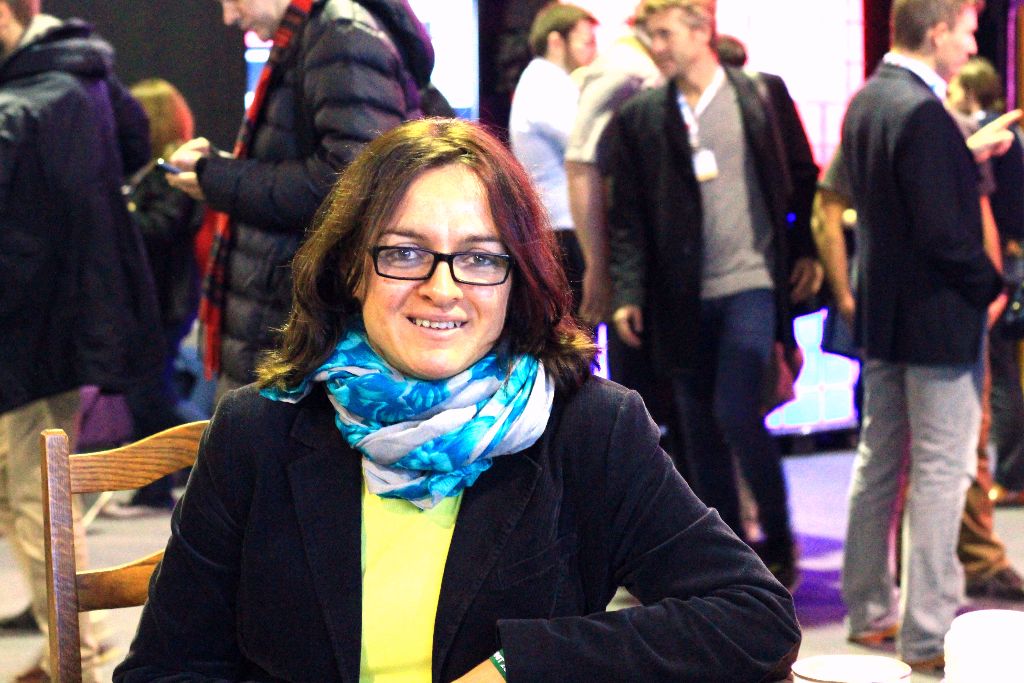 This is all kind of related to IT, Startups and Tech. What's so fascinating?
I have studied at a Technical University and haven been surrounded by nerds and geeks early on. The tech world is always changing. I am a creative person, I embrace change. I like to run ideas in my head, to rule stuff out, to think out of the box. Many people are overwhelmed by change. I am thriving on change.
Looking back at your experiences: What advice do you give to young women?
Try to find likeminded people in the beginning. They give you the necessary positive feedback to boost your self-esteem if it is low. They are also honest enough to criticize you. The female community is very supportive. Reach out to organizations like Geekettes, Digital Media Women or Geek Girls Carrots. The network is very active and supportive. Women tend to share ideas. They are not scared to open up and discuss ideas because somebody might steal the business. However, do not become a bystander. Dive in, be an active member, shape the agenda. You will grow personally, professionally and emotionally. Networking shouldn't become a job. It took a while for me to figure out what part of the networking is part of my job and what part is fun – ideally you can mix both worlds.
Do you think women struggle with raising and keeping their self-esteem up?

Yes, it took a while for me to find my balance. And honestly, the public discussion on quotas and what women have to achieve in their 30s didn't help a lot. If you did not receive positive feedback in your early career days it is hard to have the necessary self-confidence to claim management positions in your early 40s. Moreover, there shouldn't be a discussion if mompreneurs can be successful or if you can manage jobs and kids. I know many HR experts that are looking for moms since they are experienced in handling 15 things at the same time. On the other hand it shouldn't be a problem to take paternity leave for young dads. So yes, I guess there are more changes to come and hopefully I can play an active role in it.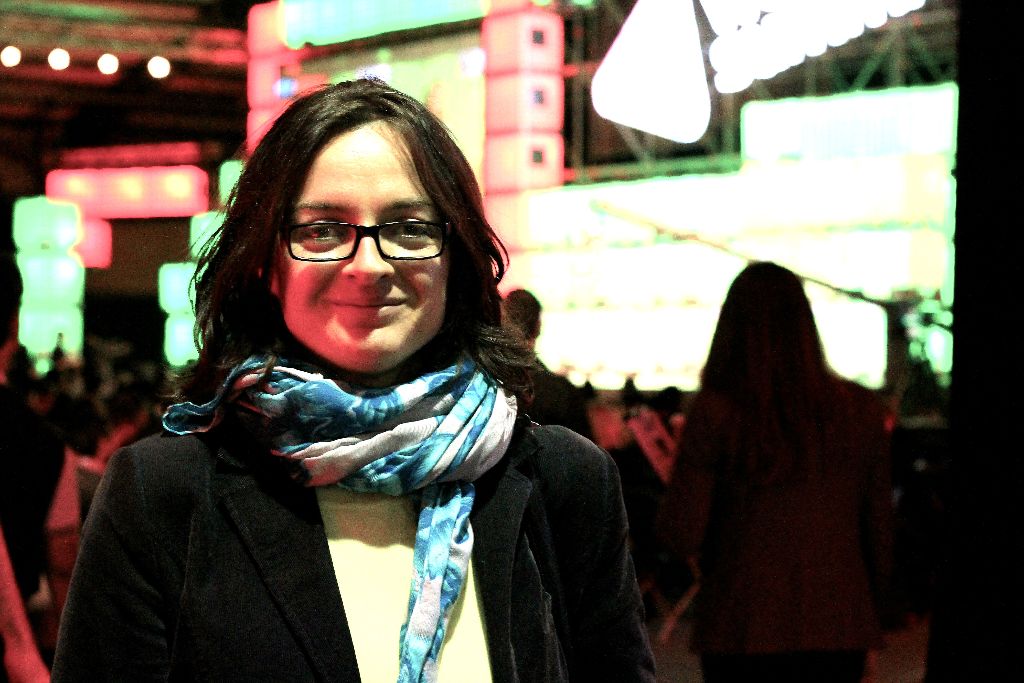 Talking about women entrepreneurs: Do female founders act different than male founders?
I know many male founders that start a business based on a fancy technology they have developed because they like to solve puzzles and finding a new technology is like a puzzle: trial and error, finding one answer opens the door to another part of the puzzle. They have the product first and are looking for a problem or market afterwards. On the contrary, I have met many women that thought from the opposite angle: They focus on peoples needs and try to find the solution for existing issues. IT might be a way but it could also be another answer to the problem. Many women have an entrepreneurial mindset. They have solid ideas, address strong markets and run a small business without realizing that they are entrepreneurs already – because this is so out of their comfort zone. I also think that female founder are more emotionally attached to their services and products. I truly believe that focusing on peoples needs is the key for success for a startup – and it is a pity that only a few women follow through with their business ideas.
If you like to know more about Maren Lesche check out her blog www.startupchallenges.eu and follow her on Twitter via @Maren_Lesche and @StartChallenges.