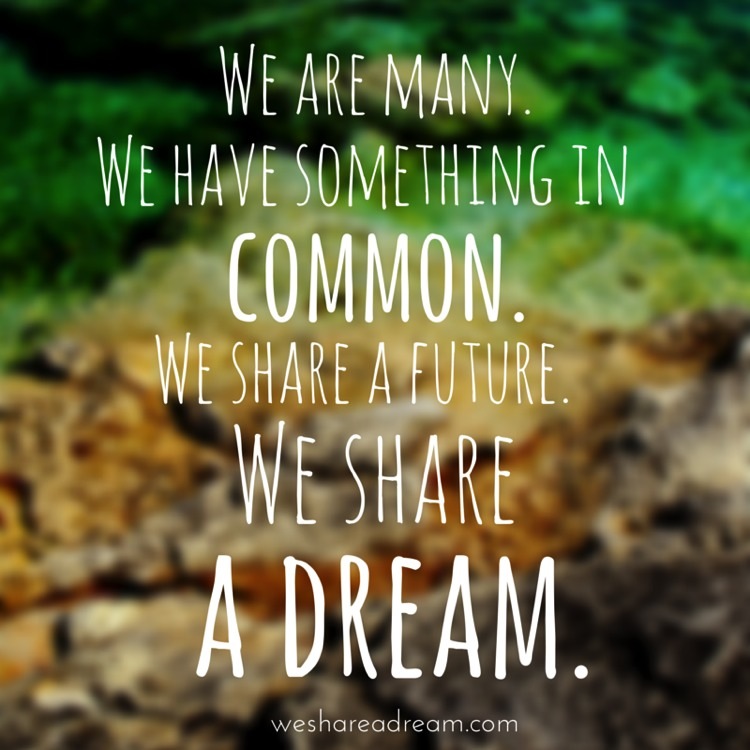 Hi, my name is Theresa. This blog is inspired by my general interest in what people are passionate about, what's their motivation and what's their life dream or vision for the future. I started asking people "What's your dream?" in 2014. These intereviews and portraits are subject of this blog, providing you with inspiring stories of people around the world.
Read more about what this project is all about or the story behind this blog.
Thanks for visiting my site – feel free to follow along also on Facebook & Twitter.
If you would like to be involved in "WE SHARE A DREAM" in any way, get in touch with me!